Hand In Hand In Africa
Our mission is to eradicate HIV/AIDS in Kenya and South Africa by influencing individual choices and community behavior through local leadership.
Donate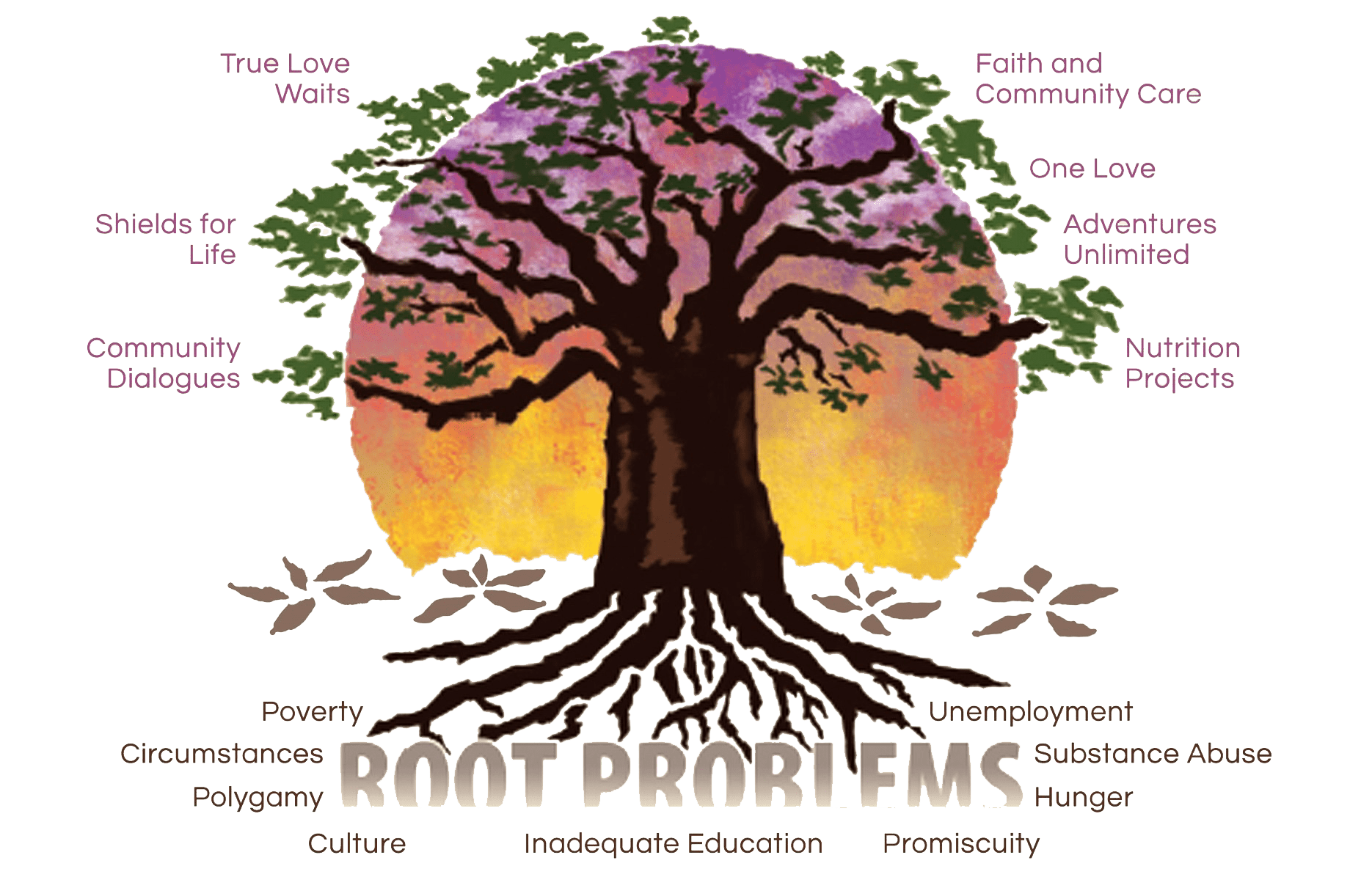 HIHIA uses an African Baobab tree to communicate its mission. The underlying Root Problems, as identified by our African partners, depict the common way of life, inadequate education, polygamy, hunger, substance abuse, and more. These deep roots perpetuate a society that fosters the spread of HIV/AIDS. The trunk of this African Baobab tree represents HIHIA – a consistent, trusted, effective lifeline for all ages. It represents hope and a way to sustain a new life. The branches of the Baobab tree show HIHIA's strategy to effect change in African society.
©2020 HIHIA | Website Created By Devin Waters
Email Us At hihiainfo@gmail.com |